Super Visa Insurance
If you want your Parents or Grandparents visit you in Canada under super visa program, they must buy Visitors to Canada policy as they are not covered under provincial health insurance plans.
In the absence of medical insurance, you could be liable for significant financial expenses if they become ill or injured while they are here. These fees would have to be paid out of pocket. The super visa medical insurance will protect them from all out of pocket medical expenses to the policy maximum and in addition they can be covered for accidental death also.
Requirements to Qualify for Super Visa
Parent or grandparent of Canadian citizen or permanent resident of Canada.
The person must be allowed to enter Canada.
In the application one must Provide proof that your child or grandchild meets the minimum income threshold.
The sponsor must give a written statement that he or she will give you financial support.
Letter of invitation from your child or grandchild.
Have medical insurance coverage for one year with a minimum of $100,000 coverage.
When buying for Super Visa insurance, be careful about selecting right plan? Price matters, but not at the cost of good benefits.
The most important step while applying under the super visa program is to buy right amount of coverage as stipulated by Canadian Immigration. Everyone wants to buy cheapest available coverage with maximum benefits. There are so many companies in the public domain who offer Super Visa insurance but proper care must be taken in understanding the coverage benefits, exclusions, eligibility questions, pre-existing coverage, additional benefits, clam process and refund etc. to name few.
One must read the benefit booklet to completely understand the coverage details. Many people just shop for rates only and pay little or no attention to coverage or product details. Please be advised that Super Visa insurance product is not universal, every insurance company has its own offering or coverage details and if not selected properly by you can cost very dear to you.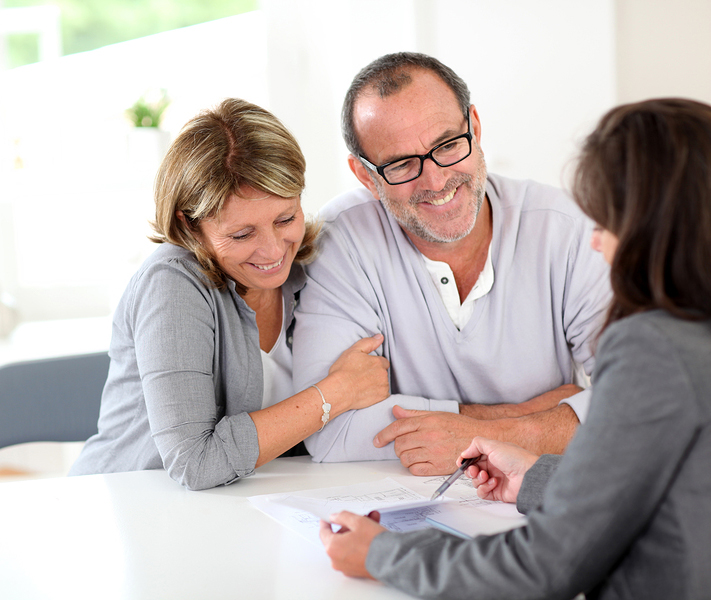 Benefits
All Super Visa insurance policies must meet minimum requirements set by the Canadian Government and generally speaking following benefits are part of the plan booklet like; health care, hospitalization, and repatriation, type and levels of coverage. Every insurance company is unique in terms of offerings like some companies have basic plan or lite plan and then comprehensive or platinum benefits etc.
One must completely understand all the details of the booklet because if you buy the policy without paying attention then you may end up in distress due to less coverage.
It is highly recommended to read carefully and understand the quantum of benefits being offered and limitations. For example, doctor's visit in case of emergency; medication amount covered per condition; follow-up visits and refills etc.
There are two type of plans generally available in the market place. Some companies offer Plan A without coverage for pre-existing conditions and Plan B with coverage for pre-existing conditions. Now the rates per day both policies are different. Some companies have one plan and one price and the plan stipulates the conditions which an insured must meet to qualify for pre-existing conditions to be covered while staying in Canada and in case he or she is hospitalized due to pre-existing condition then plan will cover all the cost to maximum available benefit as per the plan booklet.
The Super Visa policy has following Key Benefits
Details about Maximum liability available to a maximum amount; that can be purchased.
Emergency medical treatment for sickness or injury whether in-patient or out-patient.
Services of physician, surgeon, anaesthetist, registered graduate nurse.
Private duty nursing.
X-rays and laboratory services.
Rental of essential medical appliances.
Non-emergency treatment: if treatment is a direct result of the initial emergency, Ambulance Including Mountain and sea rescue.
Prescription drugs amount and number of days' supply.
Professional medical services of a practitioner; including a licensed physiotherapist, chiropractor, chiropodist, osteopath and podiatrist.
Emergency air transportation for air evacuation or airfare back to Canada or country of residence for treatment and medical attendant, Return of insured, travelling companion.
One-way economy airfare back to point of departure if insured is transported or repatriated back to Canada.
Family transportation: One return economy airfare or ground transportation costs and coverage for day for meals and accommodation.
Out of pocket expenses, while hospitalized on scheduled return date.
Child care
Accidental Dental and Dental pain coverage
Maternity coverage, childbirth or complications during the 9 weeks prior to the expected delivery date
Repatriation and Burial/cremation at place of death (excluding cost of a burial coffin or urn)
Return of vehicle
Accidental death and dismemberment
Stay at Hospitals in case of emergency can be very costly
The purpose of Super Visa insurance is to cover hospital expenses in case of emergency. The hospitals across Canada charge different rates in case of emergency. The charges for room, initial consultation, surgery, ambulance services, medical test and diagnostics and cost for procedures vary hospital to hospital.
Some rates of hospital charges across Canada include:
$15.25 per day for basic television in Ontario
$750 initial fee for visiting the emergency room in British Columbia
$1,099.35 for medically essential ambulance transport in Nova Scotia
$3,100 per day for a semi-private room in Ontario
The cost for medical procedures is also important to research. It can cost as much as:
$20 for 5 cm of sutures in Newfoundland
$49 for an x-ray (plus hospital fee) in Ontario
$598.40 for an appendectomy in the Yukon
$670.65 to repair a broken leg (open reduction of a lower leg fracture) in Manitoba
$7,000 minimum to put in or replace a pacemaker in British Columbia
The above costs are estimates, and intended for illustrative purposes only.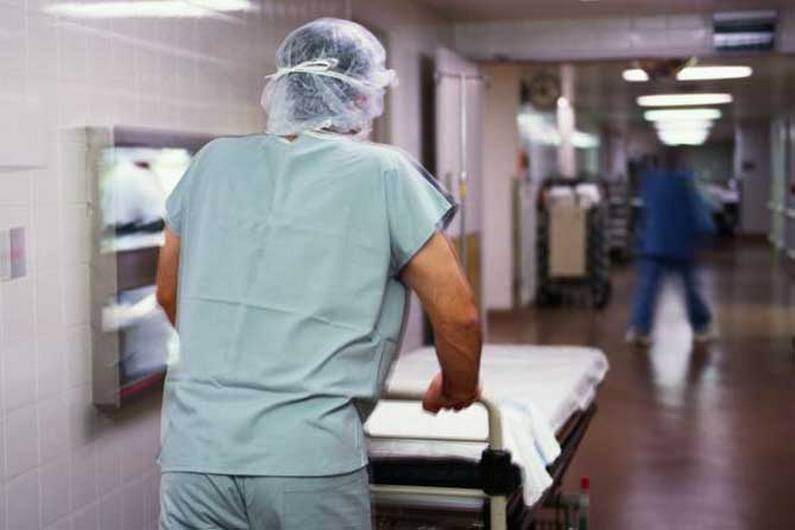 An option to buy higher deductible can be considered
It is always in your best interest to talk to an independent Insurance broker regarding Super Visa policy. The broker can help you in buying right product with all the benefits at lower or competitive cost. Life Care Insurance researches the market place on your behalf and get you the right coverage. Buying super visa with higher deductible makes sense when the age of insured is high, pre-existing conditions and medical benefits.
We are committed to give you best product and best after sale service. Our motto is your satisfaction and we set higher standards for our brokers to meet your expectations. Broker can suggest you increasing the deductible and help you shop around for best policy that meet insured's needs in addition to cost of plan.
Conclusion
We are always there to help you in selection and excellent customer service. Whether its about understanding the features of policy or filing claim, at every step our experienced and trained broker will provide you all the assistance thus giving you complete peace of mind.
For more information about Super Visa policy call us at 1 877 495 2525 or write to us : info@lifecareinsurance.ca
Super Visa Applications
Cheackout or download Parent and Grandparent Super Visa Insurance Application from listed below.
Frequently Asked Questions
When should I purchase medical insurance (Visitor to Canada) ?
You can buy the coverage before or after arrival. But we recommend you to purchase prior to arrival to Canada.
Why should I buy travel insurance?
Travel insurance protects you in the case of medical emergencies, delays, theft and the last–minute plan changes that can happen anytime, anywhere, whether you travel frequently or occasionally.
What is the maximum number of days I can buy travel insurance for?
This also depends upon different travel insurance providers. For more details contact us at our toll free number: 1 877 495 2525.
Email: office@lifecareinsurance.ca
What is a Deductible?
This represents the amount of eligible medical expenses that must be paid by the insured before the insurance company begins to reimburse for covered expenses. As an example, if you purchase a plan with $50 deductible and incur $200 of expense, the insurance company will begin to reimburse for expenses after you pay the first $50 of your medical bills.
Why should I contact Life Care Insurance?
You may need service for claims, date change, extension, and increase in coverage, more family member coming to visit or you traveling out of Canada. There could many reasons to contact us and we are committed to provide you satisfactory service as and when you need.
You can contact us through our Toll Free Number 1 877 495 2525.Email: info@lifecareinsurance.ca
Is Life Care Insurance an insurance company?
No, Life Care Insurance and Financial Experts Inc. is Canada's one-stop insurance portal. We are an online insurance shopping tool, providing consumers with insurance information and quote of provide competitive from competing insurance companies, 24/7. We are not an insurance company, but we do work closely with most of Canada's top insurance providers to deliver unbiased information and quotes to our clients.
Is there any cost for getting quotes through lifecareinsurance.ca?
Absolutely not; the portal is a free online service where you can get unbiased quotes.
Requirements to Qualify for Super Visa
Parent or grandparent of Canadian citizen or permanent resident of Canada.
The person must be allowed to enter Canada.
In the application one must Provide proof that your child or grandchild meets the minimum income threshold.
The sponsor must give a written statement that he or she will give you financial support.
Letter of invitation from your child or grandchild.
Have medical insurance coverage for one year with a minimum of $100,000 coverage.
Frequently Asked Questions