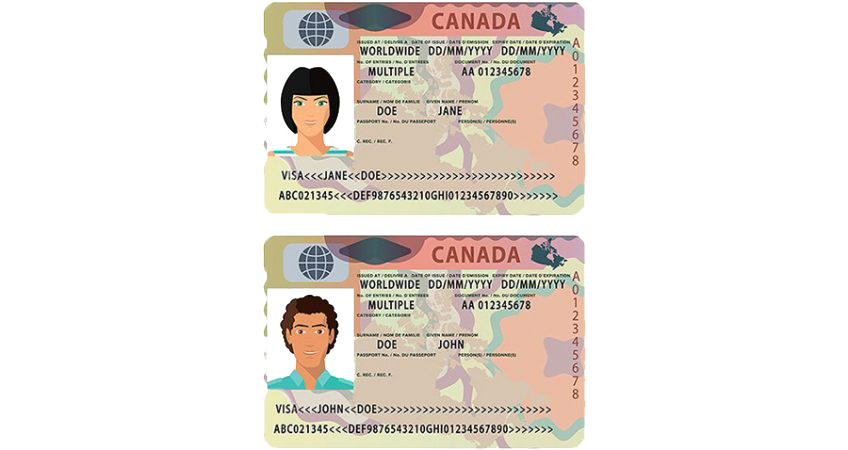 Super Visa Insurance FAQ'S

Q. Why do you need to buy medical insurance from Canadian Insurance compan? Can I buy Super Visa Insurance from home country?
Because visitors to Canada are not covered by a Government Health Insurance Plan (GHIP), the government of Canada requires visitors under the super visa to have emergency medical insurance fron Canadian Insurance companies.
Q. Why Canadian Insurance company how the insured is protected under Candian law?
The visitor must buy coverage of at least $100,000 from Canadian Insurance Company. Above all the Insurance industry in Canada is regulated and serve the best needs of clients. However when you buy insurance from Canadian Insurance company, your peace of mind is guaranteed because you get comprehensive Super Visa Insurance with direct hospital billing and above all your out of pocket expenses can be covered 100% and you pay zero dollar.
The Super Visa Insurance coverage must include the following:
• Health care
• Hospitalization
• Repatriation
• Be valid for 1 year from the date of entry into Canada
This coverage must be purchased each time the visitor enters Canada. Because the Border security agents may ask for proof of coverage at the time of entry. It is highly advisable to carry proof of medical insurance while entering Canada.
The Super Visa policy has following Key Benefits
Details about Maximum liability available to a maximum amount; that can be purchased.
Emergency medical treatment for sickness or injury whether in-patient or out-patient.
Services of physician, surgeon, anaesthetist, registered graduate nurse.
Private duty nursing.
X-rays and laboratory services.
Rental of essential medical appliances.
Non-emergency treatment: if treatment is a direct result of the initial emergency, Ambulance Including Mountain and sea rescue.
Prescription drugs amount and number of days' supply.
Professional medical services of a practitioner; including a licensed physiotherapist, chiropractor, chiropodist, osteopath and podiatrist.
Emergency air transportation for air evacuation or airfare back to Canada or country of residence for treatment and medical attendant, Return of insured, travelling companion.
One-way economy airfare back to point of departure if insured is transported or repatriated back to Canada.
Family transportation: One return economy airfare or ground transportation costs and coverage for day for meals and accommodation.
Out of pocket expenses, while hospitalized on scheduled return date.
Child care
Accidental Dental and Dental pain coverage
Maternity coverage, childbirth or complications during the 9 weeks prior to the expected delivery date
Repatriation and Burial/cremation at place of death (excluding cost of a burial coffin or urn)
Return of vehicle
Accidental death and dismemberment
Below is our attempt to provide answers to legitimate questions regarding Super Visa Insurance owever a 24/7 live agent is always available to answer your questions. Furthermore you can check the pages of our partners to check the eleigibilty, policy wording, benefits, exclusions, claims, refunds and important contact information.
Firstly our goal is to get youbest Super Visa coverage,secondly we want you to compare, save and buy online or by talking to a licensed broker. Furthermore your overall experience to buy coverage must be staisfying so that we can build highest level of customer staisfaction.
Frequently Asked Questions
When should I purchase medical insurance (Visitor to Canada) ?
You can buy the coverage before or after arrival. But we recommend you to purchase prior to arrival to Canada.
Why should I buy travel insurance?
Travel insurance protects you in the case of medical emergencies, delays, theft and the last–minute plan changes that can happen anytime, anywhere, whether you travel frequently or occasionally.
What is the maximum number of days I can buy travel insurance for?
This also depends upon different travel insurance providers. For more details contact us at our toll free number: 1 877 495 2525.
Email: office@lifecareinsurance.ca
What is a Deductible?
This represents the amount of eligible medical expenses that must be paid by the insured before the insurance company begins to reimburse for covered expenses. As an example, if you purchase a plan with $50 deductible and incur $200 of expense, the insurance company will begin to reimburse for expenses after you pay the first $50 of your medical bills.
Why should I contact Life Care Insurance?
You may need service for claims, date change, extension, and increase in coverage, more family member coming to visit or you traveling out of Canada. There could many reasons to contact us and we are committed to provide you satisfactory service as and when you need.
You can contact us through our Toll Free Number 1 877 495 2525.Email: info@lifecareinsurance.ca
Is Life Care Insurance an insurance company?
No, Life Care Insurance and Financial Experts Inc. is Canada's one-stop insurance portal. We are an online insurance shopping tool, providing consumers with insurance information and quote of provide competitive from competing insurance companies, 24/7. We are not an insurance company, but we do work closely with most of Canada's top insurance providers to deliver unbiased information and quotes to our clients.
Is there any cost for getting quotes through lifecareinsurance.ca?
Absolutely not; the portal is a free online service where you can get unbiased quotes.
Requirements to Qualify for Super Visa
Parent or grandparent of Canadian citizen or permanent resident of Canada.
The person must be allowed to enter Canada.
In the application one must Provide proof that your child or grandchild meets the minimum income threshold.
The sponsor must give a written statement that he or she will give you financial support.
Letter of invitation from your child or grandchild.
Have medical insurance coverage for one year with a minimum of $100,000 coverage.
Frequently Asked Questions