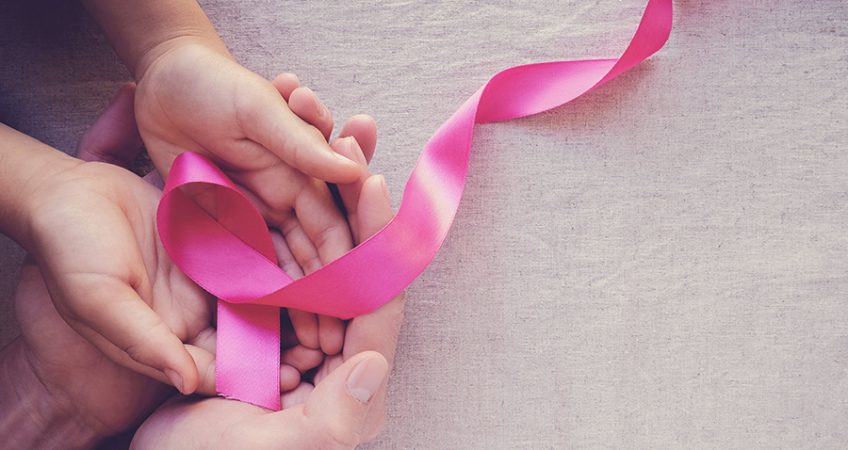 Does Super Visa Insurance policy cover Cancer?
Cancer is the abnormal or malignant growth of cells which spread throughout the body destroying healthy tissue. The diagnosis of cancer is usually confirmed by a biopsy and the extent of the disease is established by other tests. Depending on its severity, cancer can be life threatening or can be easily cured. Cancer in situ and the other exclusions (except for a tumour developing in the presence of HIV) are not considered life threatening and their treatment has a fairly high success rate.
When cancer cells have not spread beyond the structure of the tumour itself, the cancer is referred to as in situ. This is the initial stage of cancer. Once it begins invading the adjacent structures, it is no longer considered in situ.
When buying Super Visa insurance policy in Canada from a Canadian Insurance company, one must look into the definitions, exclusions, eligibility, type of cancer covered. Every insurance company has its own independent offering.
For example:
Allianz Insurance company does not cover Cancer as pre existing condition in Super Visa policy in following cases:
has been diagnosed with stage 3 or 4 cancer; or

has received treatment for any cancer (other than basal or squamous cell skin cancer or breast cancer treated only with hormone therapy) in the past 3 months; or

requires assistance with activities of daily living as the result of a medical condition or state of health.
Destination Insurance company covers pre existing condition in following cases:
This policy will not provide coverage, provide services, or pay claims for expenses incurred directly or indirectly as a result of:
a) If you are 79 years of age or under
on the application date and selected Option 1 at the time of application:
Any pre-existing medical condition unless it was stable in the 120 days immediately before the effective date.
b) If you are 79 years of age or under
on the application date and selected Option 2 at the time of application:
Any pre-existing medical condition.
c) If you are 80 years of age or over on the application date: Any pre-existing medical condition.
Any sickness for which symptoms occurred within:

48 hours after the effective date, if you are age 85 or younger on your effective date; or

15 days after the effective date, if you are age 86 or older on your effective date;




except when this insurance is purchased:
a) prior to the date of your arrival to Canada; or

b) before the expiry date of your existing Visitors to Canada policy issued by the insurer.
Except:Any losses incurred when a diagnosis or treatment was received, prior to the effective date, for pancreatic cancer, liver cancer or any type of cancer that has metastasized (migrated to another organ from its original site).
Get your free quote here. We at Life Care are committed to provide you excellent coverage at best rates. Best service, Best rates and Best coverage is our MOTO.
Frequently Asked Questions
When should I purchase medical insurance (Visitor to Canada) ?
You can buy the coverage before or after arrival. But we recommend you to purchase prior to arrival to Canada.
Why should I buy travel insurance?
Travel insurance protects you in the case of medical emergencies, delays, theft and the last–minute plan changes that can happen anytime, anywhere, whether you travel frequently or occasionally.
What is the maximum number of days I can buy travel insurance for?
This also depends upon different travel insurance providers. For more details contact us at our toll free number: 1 877 495 2525.
Email: office@lifecareinsurance.ca
What is a Deductible?
This represents the amount of eligible medical expenses that must be paid by the insured before the insurance company begins to reimburse for covered expenses. As an example, if you purchase a plan with $50 deductible and incur $200 of expense, the insurance company will begin to reimburse for expenses after you pay the first $50 of your medical bills.
Why should I contact Life Care Insurance?
You may need service for claims, date change, extension, and increase in coverage, more family member coming to visit or you traveling out of Canada. There could many reasons to contact us and we are committed to provide you satisfactory service as and when you need.
You can contact us through our Toll Free Number 1 877 495 2525.Email: info@lifecareinsurance.ca
Is Life Care Insurance an insurance company?
No, Life Care Insurance and Financial Experts Inc. is Canada's one-stop insurance portal. We are an online insurance shopping tool, providing consumers with insurance information and quote of provide competitive from competing insurance companies, 24/7. We are not an insurance company, but we do work closely with most of Canada's top insurance providers to deliver unbiased information and quotes to our clients.
Is there any cost for getting quotes through lifecareinsurance.ca?
Absolutely not; the portal is a free online service where you can get unbiased quotes.
Requirements to Qualify for Super Visa
Parent or grandparent of Canadian citizen or permanent resident of Canada.
The person must be allowed to enter Canada.
In the application one must Provide proof that your child or grandchild meets the minimum income threshold.
The sponsor must give a written statement that he or she will give you financial support.
Letter of invitation from your child or grandchild.
Have medical insurance coverage for one year with a minimum of $100,000 coverage.
Frequently Asked Questions